How to Trust the Fucking Process Booklet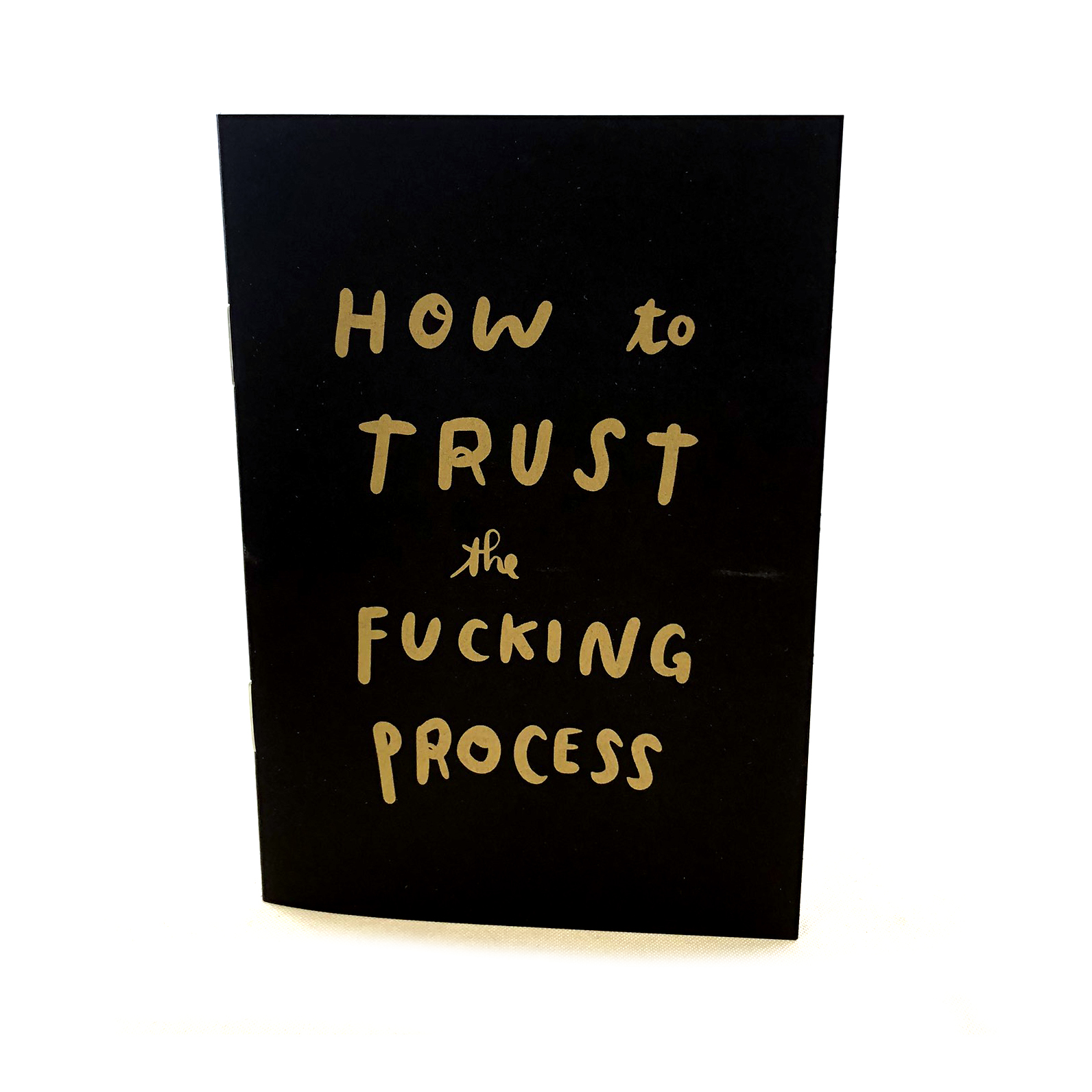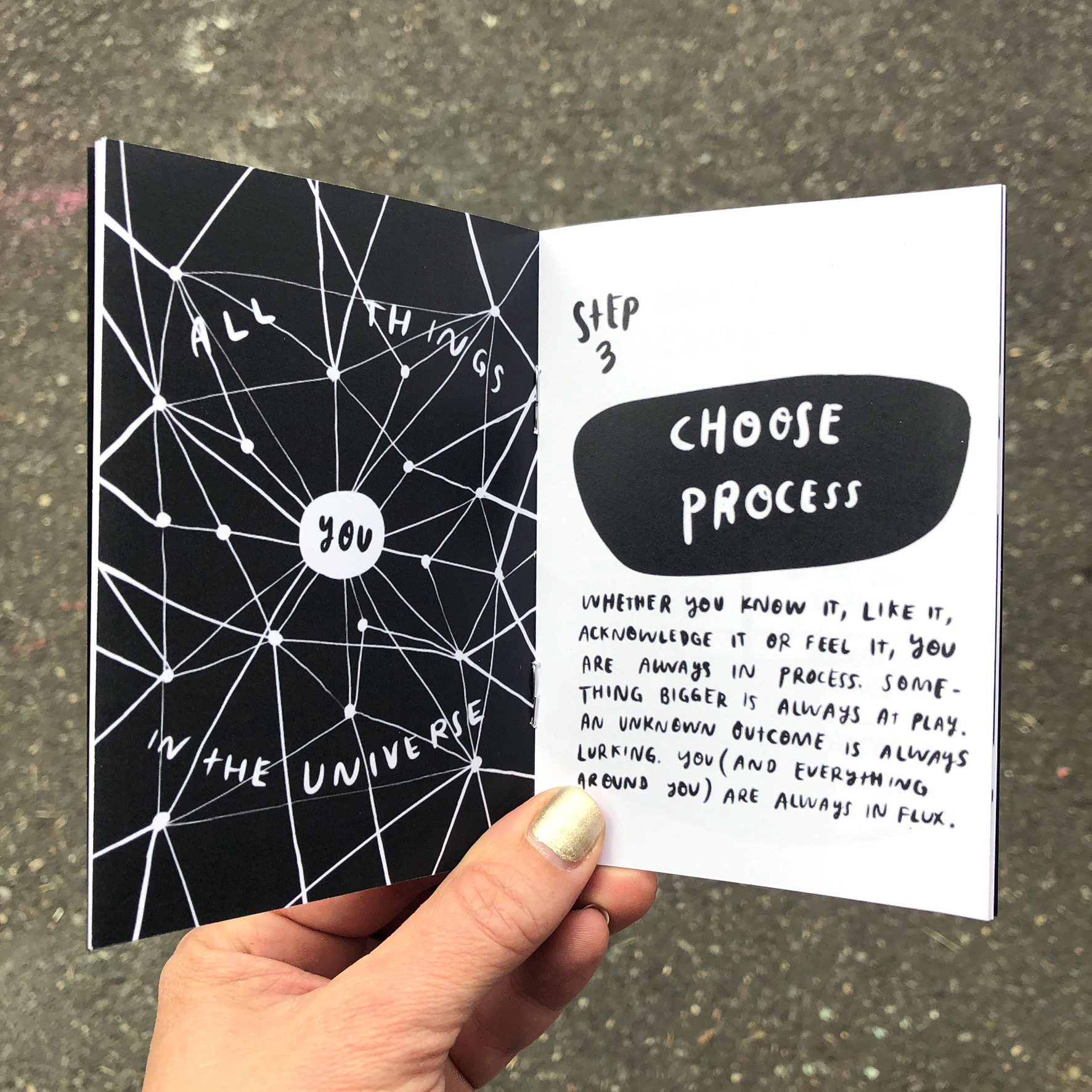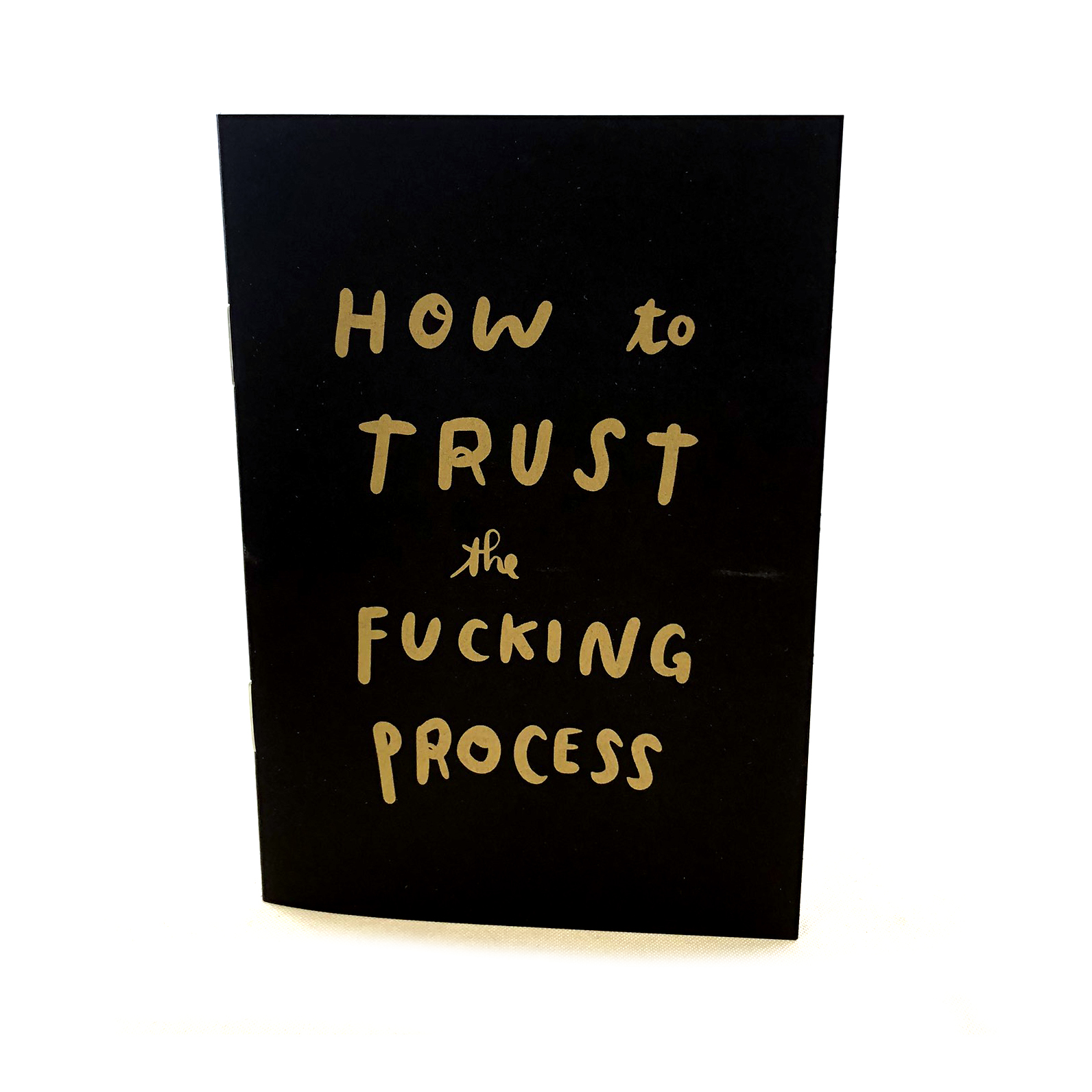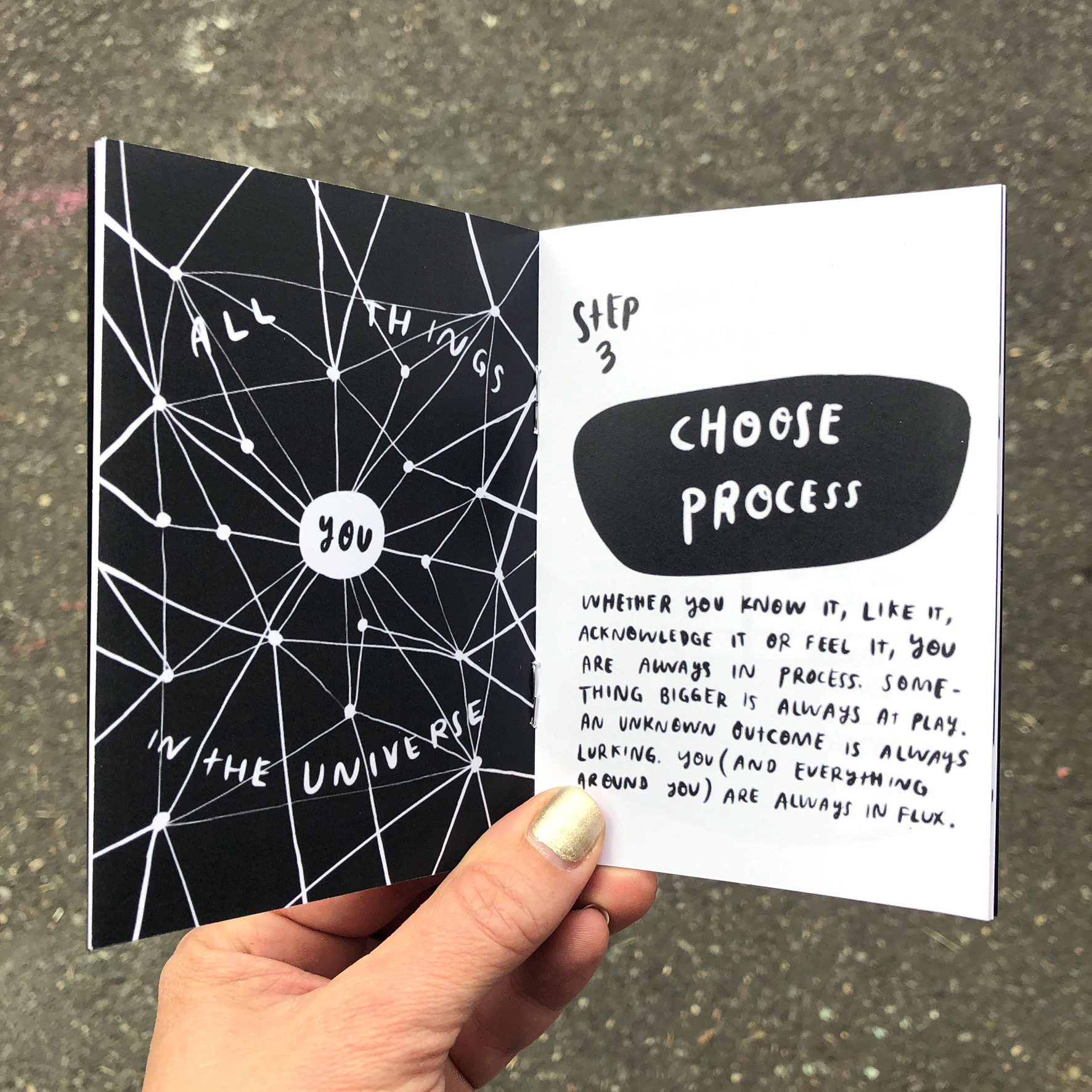 How to Trust the Fucking Process Booklet
Process can be a real fucker sometimes, and we're expected to trust it?
This little 16-page booklet (written and illustrated by Chelsea Snow) hopes to help you understand how to trust the process a little more. It is meant to be a companion piece to the TTFP pin, card and engraved palo santo!
Measuring 3.5 x 5, it will fit in your back pocket, and you can reach for it any time you're worried, anxious or generally freaked out about the flux that surrounds you. Our hope is that it helps you to remember what you already know.
Here is a digital copy, feel free to print and share!
The paper copy has a beautiful black cover with gold ink, and was printed in Portland, OR.